Transitioning Through Harvest: Altona Farm Service Has You Covered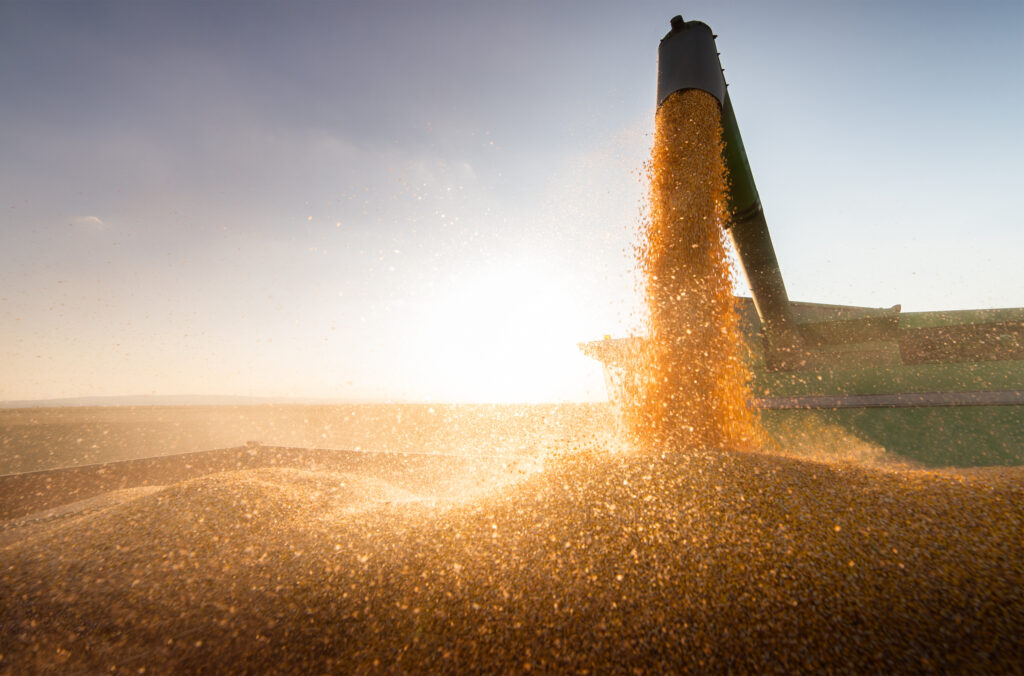 As the leaves turn golden and temperatures dip, harvest weighs heavily on every farmer's mind. Transitioning through this pivotal period is a task in itself, but with the right grain handling equipment, the journey from field to bin becomes smoother. For those looking to bolster their harvest operations, Altona Farm Service is the answer, offering a vast selection of both new ag equipment and reliable used farm equipment.
Essential Equipment for Grain Harvest
Grain Augers
Grain augers are an irreplaceable tool to facilitate the movement of grain from trucks to storage facilities. They stand tall, ensuring seamless grain transfer, especially during peak harvest times.
We carry a wide selection of augers from trusted names like Westfield, AGI and Farm King. You can view the new and used augers here.
Grain Vacs
Grain vacs, another integral piece of ag equipment, help in cleaning and moving grain. They're invaluable for ensuring that the quality of your stored grain remains top-notch, minimizing waste and maximizing profits.
We carry the well-known REM grain vac, with both new and quality used options. See the models available here.
Conveyors
Belt conveyors work wonders in moving vast amounts of grain over flat or inclined areas. Their efficiency and speed in grain movement can significantly reduce the time spent in grain transfer tasks.
Check out the Convey-All conveyors we have in inventory here.
Looking for other harvest related ag equipment or accessories? You can check out all our new and used farm equipment here.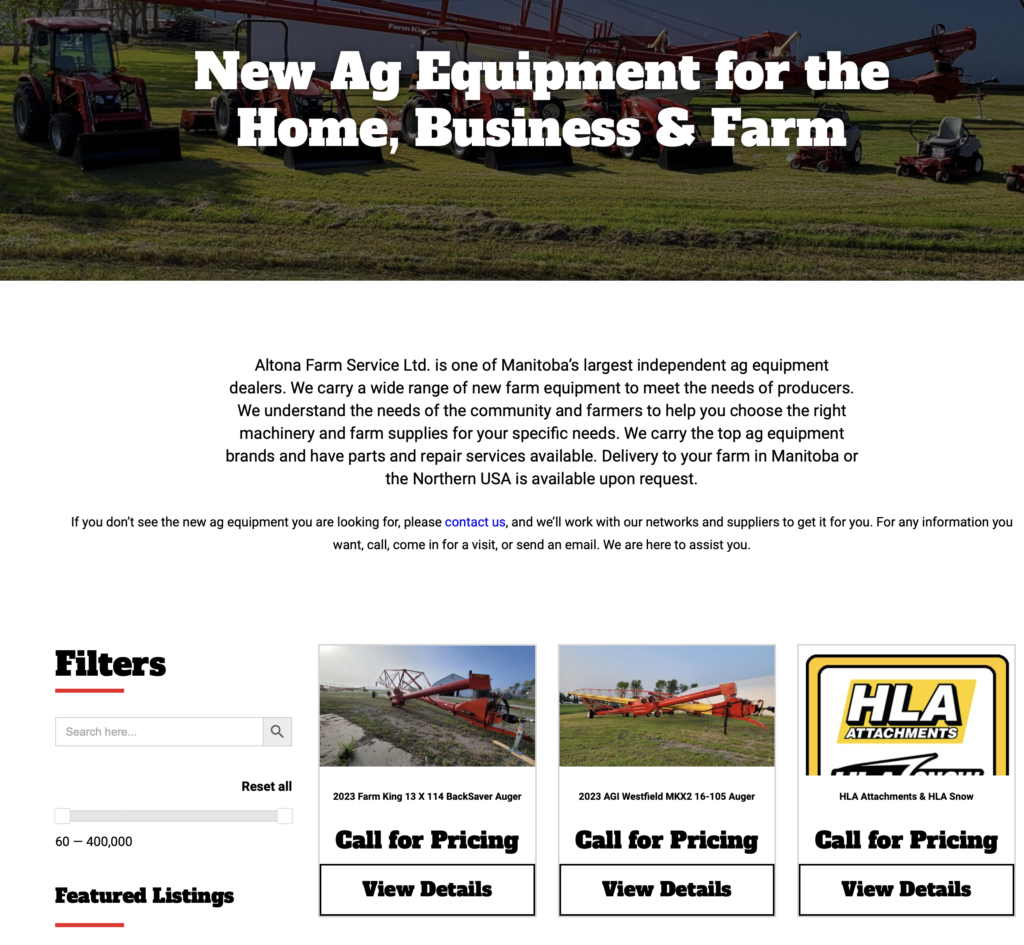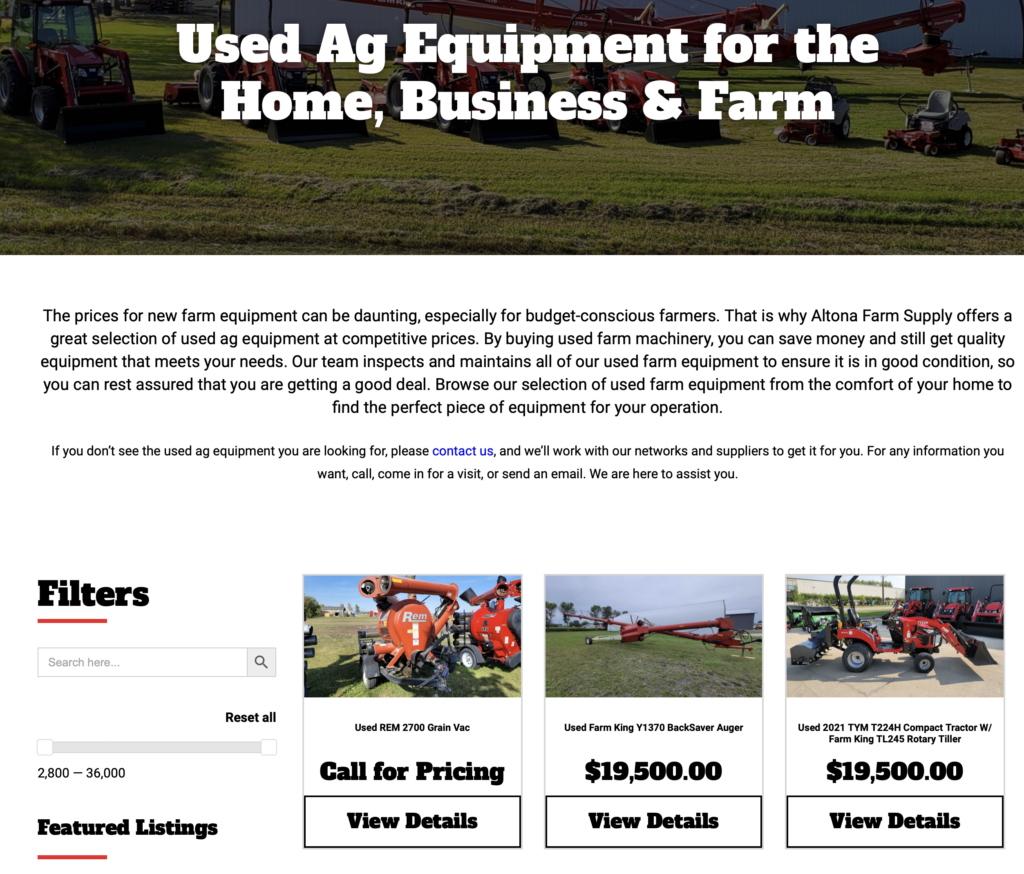 Why Choose Altona Farm Service for Your Ag Equipment?
At Altona Farm Service, our inventory of grain handling equipment is unmatched in Manitoba. We take immense pride in being one of the province's largest independent ag equipment dealers. Our vast selection caters to every need – be it a brand-new grain auger that boasts the latest technology or a used conveyor that promises reliability and efficiency.
1. Expertise You Can Trust: Our seasoned team understands the intricacies of farm operations. They are well-equipped to guide you in choosing the equipment that suits your specific needs, ensuring you make a worthy investment.
2. Quality Assurance: Our new ag equipment is sourced from top manufacturers, promising durability and optimal performance. For those leaning towards used farm equipment, rest assured, our meticulous inspection ensures every piece functions like new.
3. Comprehensive Range: Whether you're looking for grain augers, grain vacs, or conveyors, our extensive inventory ensures you'll find the exact match for your requirements.
Your Partner for New and Used Ag Equipment
Harvest is a critical period, and having the right grain handling equipment can make all the difference. As you transition through this season, remember that Altona Farm Service is your trusted partner. Our commitment to quality, coupled with our extensive range of both new and used ag equipment, makes us a prime choice for farmers who want nothing but the best. So, if you're aiming to optimize your harvest operations this season, give us a call.