New & Used Equipment for the Home, Business & Farm
Altona Farm Service is very knowledgeable in all aspects of new and used farm equipment. We understand the community and farmers in the area with years of experience to help you choose the right machinery for your needs.

We're here for you throughout the entire time that you own your farm machinery. Whether you buy a new or used piece of ag equipment, we have parts, ag repair, and warranty services to ensure your equipment works as hard as you do throughout the season. Even ask us about delivery to your farm or home in Manitoba or the Northern USA.
Filters
Brand
New/Used
Type
New Farm King 600 Snowblower
$2,925.00
New Allied Farm King YC5010 Snowblower
$2,950.00
Used John Deere Z535M Zero Turn Mower
$5,500.00
Farm King 960 Snowblower (New)
$6,500.00
Erskine Skid Steer Snowblower (Used)
$7,000.00
Farm King 1200 Snowblower
$14,600.00
Farm King 500 Snowblower (New)
$2,850.00
Farm King 960 Snowblower (New)
$6,780.00
Farm King 840 Snowblower
$5,600.00
Farm King 840 Snowblower
$5,600.00
Used MK Martin SBLM86 Hydraulic Drive Snowblower With Power Pack
$6,500.00
Used Westfield STX2 10-36 Auger
$13,000.00
Used Westfield MK130-71 Auger
$6,000.00
New AGI VRX Grain Vac
$44,850.00
New Exmark Radius S-Series 60″
$10,700.00
TYM T224HST Sub-Compact Tractor
$17,750.00
TYM 474HST Compact Tractor
$39,050.00
NEW!! Salford I5200 29′
Call for Pricing
BD LL1024 10′ SCRAPER
$6,850.00
NEW TRADE IN! Farm King 1370 Backsaver Auger
$8,500.00
TRADE IN! Used 2011 40′ Gates Coulter Disc
$45,000.00
Get the Most out of your Machinery
We know agriculture machinery in and out. All new and used farm equipment goes through a pre delivery inspection by our service department before it becomes available on the lot.

Looking for new ag equipment or machinery? There is a wide selection on our yard, plus we work directly with manufacturers to order exactly what you're looking for if we don't already have it. We also offer warranty and parts for all brands of equipment we sell for extra peace of mind to keep you and your farm implements working.

We offer a variety of new and used agriculture equipment including: TYM Tractors, Exmark, AGI Westfield, Farm King, Salford, Toreq, Meridian, Convey-All, AGI Wheatheart, AGI Grain Guard, Woods Equipment, Riteway, Demco, AGI Vac, Rainbow Trailers, Conveyair and much more.

Don't see what you're looking for? Contact us and we can work with our networks and suppliers to get you the farm equipment you need. Call, visit or email today for any information you require. We are here to help.
Equipment Brands We Carry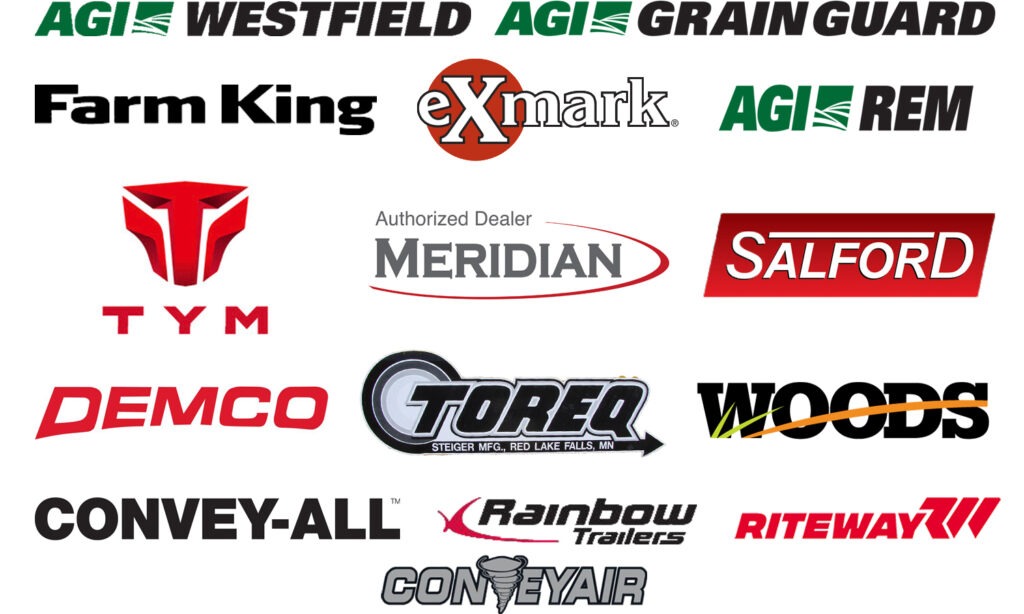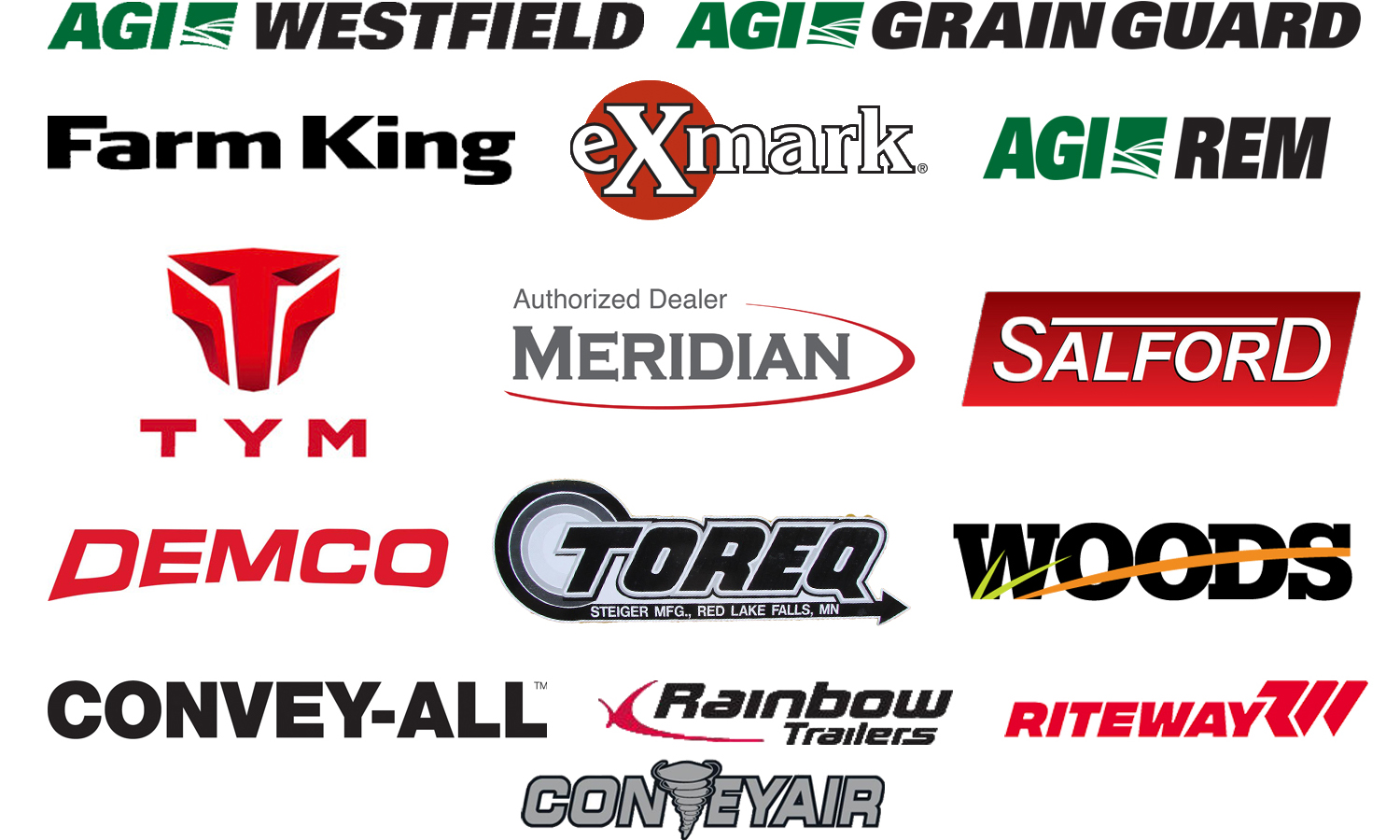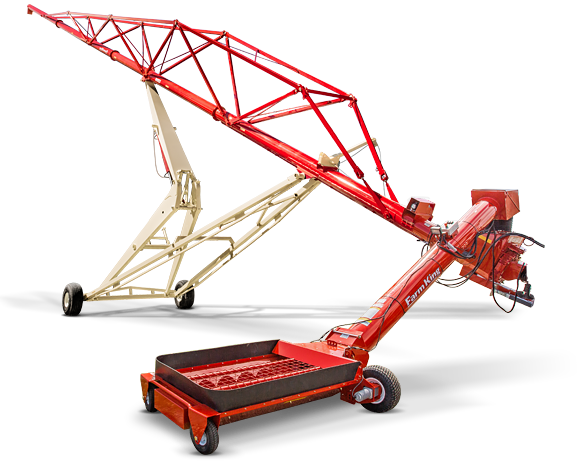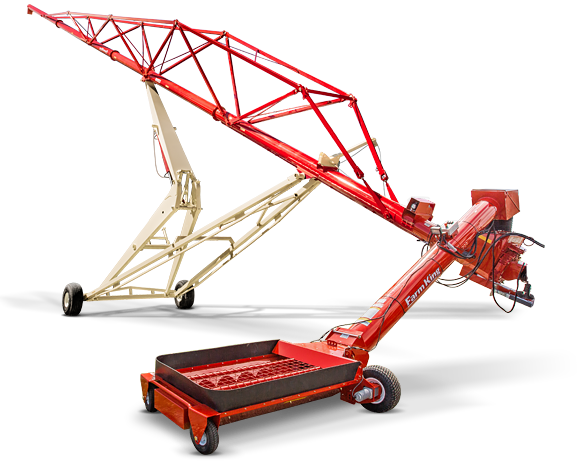 The Red River Valley's
New & Used Ag Equipment Specialists