WaterMaster 6″ Floating Pump
$3,150.00
Overview
Brand: Watermaster
Condition: New
Type: Water Transfer
Description
WaterMaster Floating Pump
FEATURES AND CAPACITY

On oilfields, farms, construction sites and more: WATERMASTER Floating, Self Priming Pump gets the water off, so you can get back to work.
Just set it on the water surface and start it up! The 5.5 HP heavy duty industrial motor delivers over 190 936 L (42,000 Imp. gallons) (50,440 U.S. gallons) per hour. It will fill your 13 638 L (3,000 Imp. gallon) (3,603 U.S gallon) water tank in less than 5 minutes. The large inlets and specially designed impeller allow the pump to easily handle almost any liquid — from water to sludge. Drain your sloughs and potholes and put that productive land to work for you. So lightweight, you can carry it anywhere.
WATERMASTER Floating, Self Priming Pump is the best choice because it's:
Lightweight: DRY WEIGHT 37.5 kilograms (83 pounds).
Easy to use: just set it on the water and start it up!
Fast: at 3183 L (700 Imp. gallons) (841 U.S. gallons) per minute, it will fill a 13 638L (3,000 Imp. gallon) (3,603 U.S gallon) water tank in less than 5 minutes
Strong: built with a heavy duty 5.5 HP heavy duty industrial motor, 4-cycle engine and a 4 to 1 reduction
Reliable: the screw on 31.75 cm (12.5 in) impeller and gear will not slip off
Well made: WATERMASTER Floating, Self Priming Pump is made using only North American parts
Self-contained: no need for electricity or auxiliary tractor power
Low-cost to operate: WATERMASTER Floating, Self Priming Pump's small gasoline motor keeps output costs low
Versatile: large inlets and specially designed impeller allow the pump to easily handle almost any liquid from water to sludge, anywhere you need to remove water: fields, sloughs, pot holes, recreational areas
Portable and easy to set up: WATERMASTER Floating, Self Priming Pump is so easy to use, it is ideal for diverse job sites
Big capacity: pumps more than 190 936 L (42,000 Imp. gallons) (50,440 U.S. gallons) per hour
Efficient: uses a 5.5 HP heavy duty industrial motor
Warrantied: WATERMASTER Floating, Self Priming Pump has an engine warranty through authorized dealers
Email us for more information about WaterMaster 6″ Floating Pump
Equipment Brands We Carry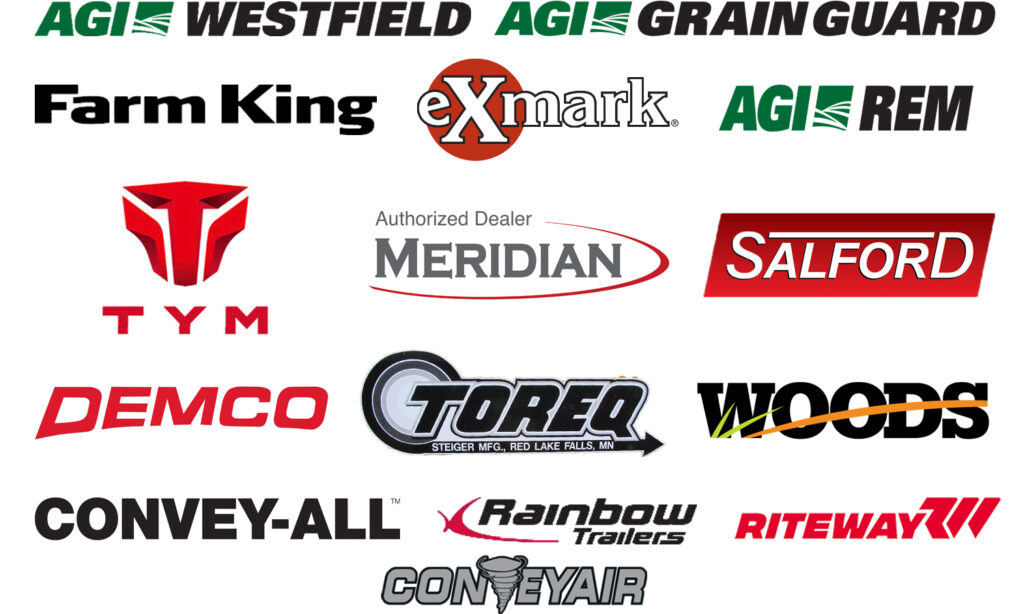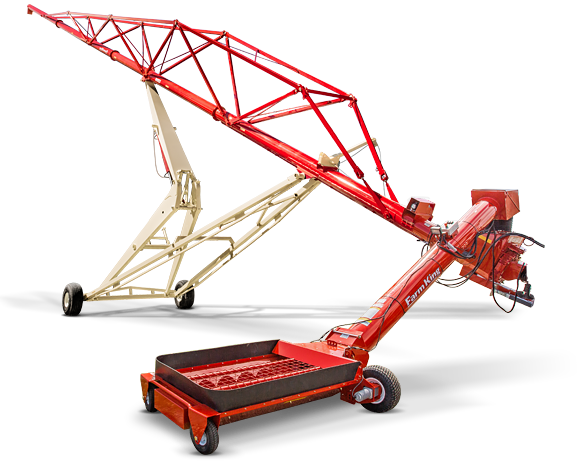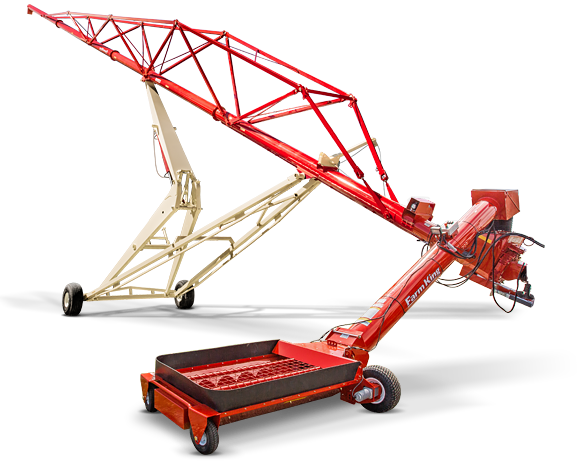 The Red River Valley's
New & Used Ag Equipment Specialists