2023 Salford Halo HSD 30′
Call for Details
Overview
Brand: Salford
Condition: New
Type: Tillage
Description
2023 Salford Halo HSD 30′
HALO – HSD
The HALO HSD is engineered for level operation at speed and with the clearance needed for tough conditions. HALO HSD's individually mounted blades allow for maximum residue and soil flow, while the angled blade mounting arms are designed to keep the HALO HSD at depth in hard ground.
HALO HSD has advanced hydraulic systems that are simple to operate. Fore/aft leveling, active down pressure, single point depth control, and finishing systems all have hydraulic adjustment that is easy to use.
FRONT ROW OF SMOOTH 22 INCH CONCAVE BLADES
The HALO HSD's front row of 22 inch, smooth concave blades maximize ground penetration and residue sizing. The blades are tipped under to keep the machine engaged in hard soil.
Front Row of Blades:
– 22 inch blades
– 5mm smooth concave
– 14 degree blade angle, tipped under 4 degrees
REAR ROW OF NOTCHED BLADES 22 INCH CONCAVE BLADES
The rear row of 22 inch, notched blades continue to size residue and ensure the second row of blades turns continuously in the loose soil created by the front row of blades. The blades are tipped under to keep the machine engaged in hard soil.
Rear Row of Blades:
– 22 inch blades
– 5mm notched concave
– 17 degree blade angle, tipped under 4 degrees
ADJUSTABLE DIRT SHIELD ON PARALLEL LINKAGE
HALO HSD's adjustable dirt shield is designed to improve the machine's field finish. The shield can be set to float and the parallel linkage allows it contour uneven terrain.
The operator is also able to lock the dirt shield in multiple positions to tailor the field finish.
23 INCH CAGE ROLLER FINISHING SYSTEM
HALO HSD comes with a 23 inch cage roller finishing system. The heavy duty roller is designed to size soil clods, condition residue and level the field surface.
High Speed and Highly Durable
High Clearance
Independently mounted blades allow for excellent soil and residue flow through the machine.
Excellent obstacle protection
Independently mounted blades with rubber torsion suspension are capable of up to 7.5 inches of vertical deflection for obstacle protection in rough and rocky conditions.
Each blade faces rocks and obstacles on their own which lessens the load put on the HALO HSD frame.
Superior Leveling
HALO uses hydraulic wing down pressure with an accumulator to ensure level operation at high speeds.
HALO's blades are tipped under which pulls the machine into the ground, ensuring that the implement stays at the proper operating depth, even in hard ground.
Easy to Operate
The HALO HSD is simple to set! Single point depth control, hydraulic fore/aft leveling and a single point control for setting pressure on the finishing tool.
The operator convenience station keeps implement connections protected, organized and at the operator's finger tips. The color coded hose grips take out the guess work when connecting Salford implements to the tractor.
The HALO's narrow forward fold design makes the machine safe and easy to transport.
Low Maintenance Design
Durable, sealed blade hubs make for much less maintenance on the HALO.
The HALO has easily accessible grease points for easy maintenance and better machine longevity.
STANDARD FEATURES
• HP Requirements of 12-18 HP/FT depending on working depth
• Working depth 3 – 5″
• Operating Speed of 8.5 mph minimum up to 14 mph
• Front row blades on compound 14° open angle and 4° tipped under angle, 22" smooth low concavity blades
• Rear row blades on compound 17° open angle and 4° tipped under angle, 22" notched low concavity blades
• Net 5" spacing; 10" spacing per row
• 4 piece rubber torsion suspension on coulter mounts
• Blades hubs: Double tapered roller bearing, multi-lip sealed, maintenance free
• Single point depth control
• Hydraulic finishing tool pressure
• Hydraulic fore/aft leveling
• Hydraulic Wing Down pressure / Accumulator Protection on tilt
• Factory setup included; minimal finishing tool assembly. Must pin on finishing tools; hydraulics are pre-plumbed
Call in today to talk to our friendly staff!
1(866) 210-3646
Here at Altona Farm Service we have been serving our community for over 65 years and pride ourselves on knowing every product that comes through the door to help you make the choices that will help you in for years to come!
Email us for more information about 2023 Salford Halo HSD 30′
Equipment Brands We Carry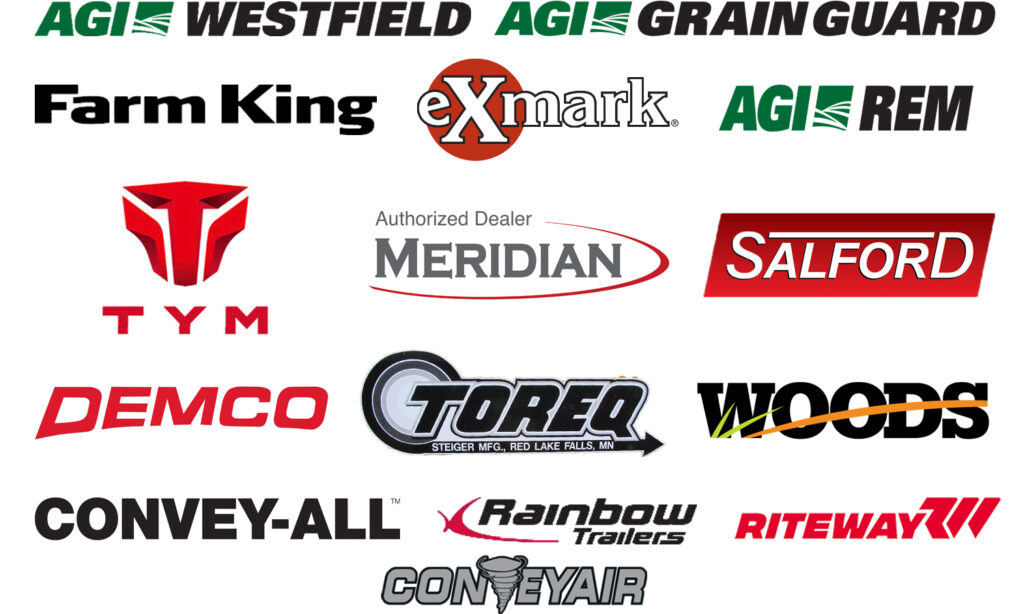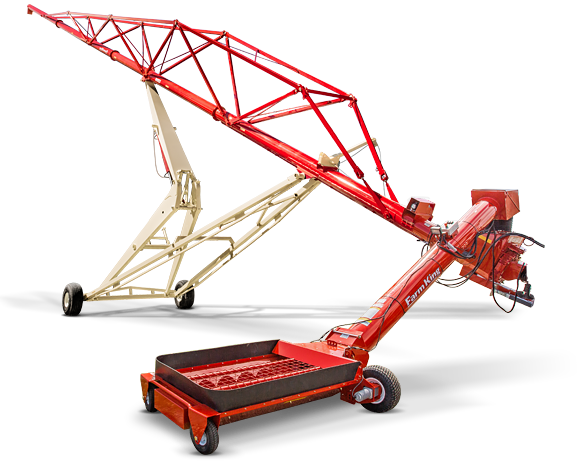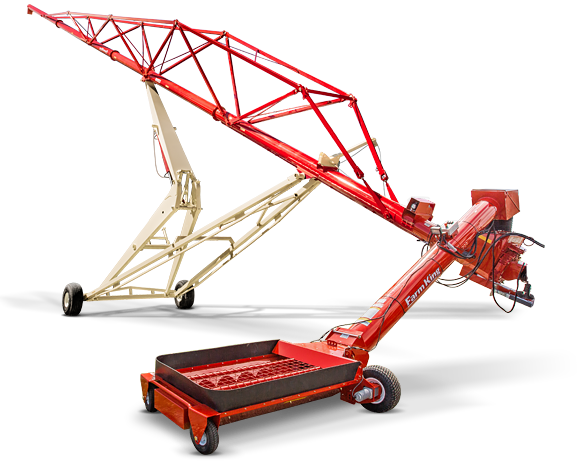 The Red River Valley's
New & Used Ag Equipment Specialists