Altona Farm Services is proud to carry the Woods brand of Rigid Rotary Cutters and Batwing Cutters.  Since 1946 Woods has been designing and manufacturing these extraordinary cutting implements designed for rear mounting on small and compact tractors of 40 HP and up.  Woods cutters are well known for producing an even cut and even distribution of cuttings.  These machines are incredibly tough including ratings to cut all types of grasses, bush and even saplings from to 2" to 4" in diameter (depending on the model).
The Batwing mower series is ideal for when cutting area flexibility is needed, with smaller modes ranging from fitting into 5 foot wide areas and also cutting up 10 and a feet wide.  Our largest model will allow you adjust both batwings up, one down, or both down for 240" of cutting surface.  Fold the wings up to reduce cutting surface while increasing maneuverability in tighter spaces. Then fold the wings down to maximize the cutting surface area and tackle the wide open spaces more efficiently.  The wings will also flex or rotate 90 degree upwards and 22 degrees downward to allow you to cut uneven areas.
The Woods Batwing Cutters come available in widths from 126" wide to 240" wide.  The cutter wings fold up, controlled from your seat, and feature rounded wings which easily maneuver around obstacles and slice through tall brush while the curved leading edge shrugs off impact.  The strategically placed, welded baffles cut and distribute debris evenly.
Rigid Rotary Cutters come in several style model variations.  The Single Spindle Cutters provide cutting widths from 42" wide to 84" wide.  The Ditch Bank Cutters are available in 60" wide and 72" wide models.  The large Multi-Spindle Cutters are available in widths from 96" wide to 120" wide.
Choose Woods Mowers when you need a rugged piece of equipment that can tackle the toughest rural mowing jobs.
Filters
Brand
New/Used
Type
Recommended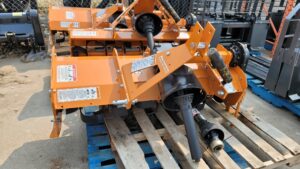 Woods RT48.30 Rotary Tiller
Call for Pricing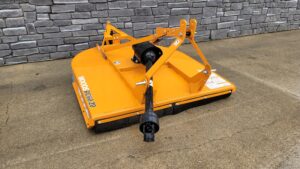 2023 Woods RC60.20 Rotary Cutter
Call for Pricing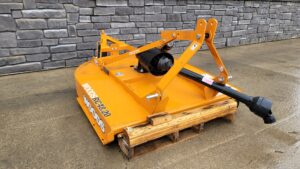 2023 Woods RC48.20 Rotary Cutter
Call for Pricing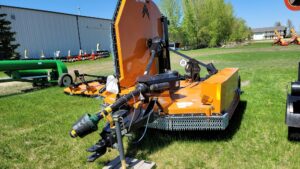 2023 Woods BW13.71 Batwing Mower
Call for Pricing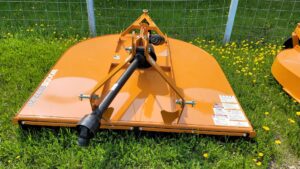 Woods RC72.20 Rotary Cutter
Call for Pricing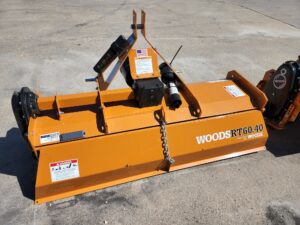 2022 Woods RT60.40 Tiller
Call for Pricing
Equipment Brands We Carry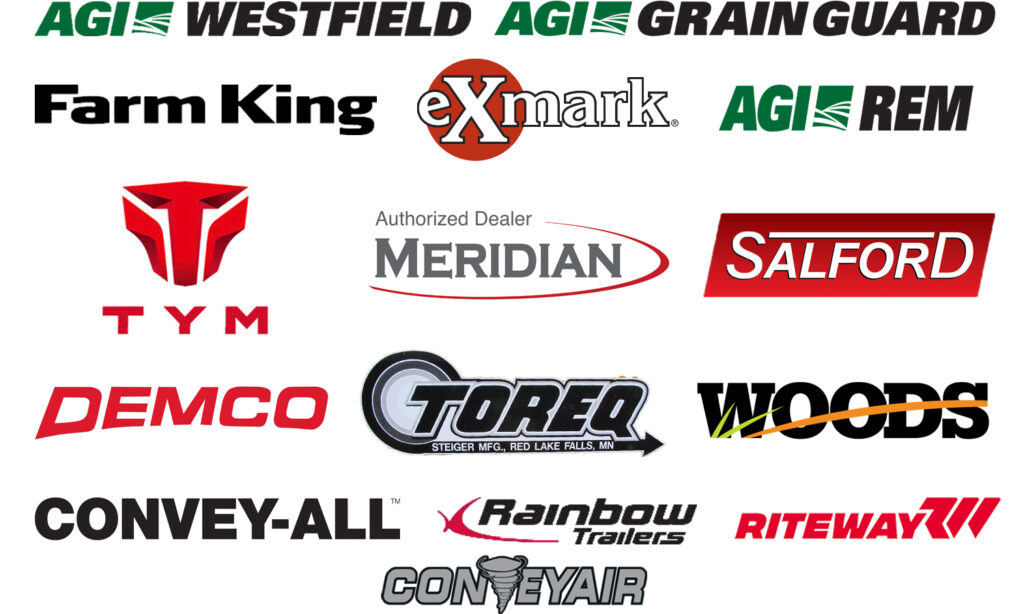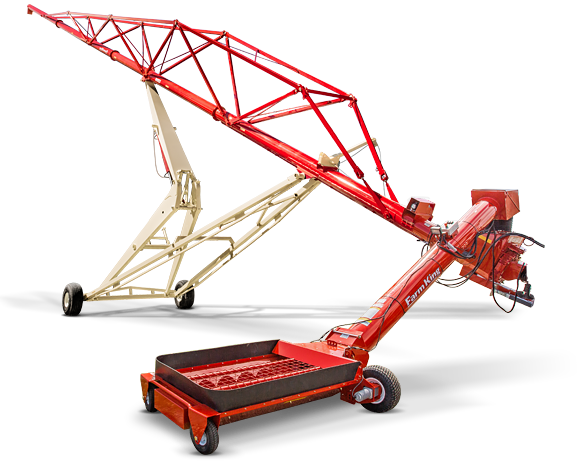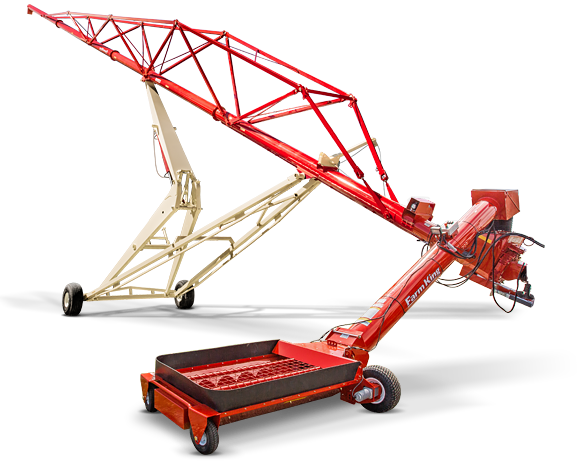 The Red River Valley's
New & Used Ag Equipment Specialists