Neu-Tech Ind. 10″ Grain Hopper
$749.99
Overview
Brand: Neu-Tech
Condition: New
Type: Augers
Description
The Neu-Tech Aluminum Spring Loaded Grain Auger Hopper is designed to collapse for the purpose of being able to easily transport your auger under a bin or trailer and then simply unhook the latch and it springs up into place. When finished simply latch it back down and pull out your auger. Our units attach to the auger firmly. If you've ever fought with a plastic hopper you'll love this grain auger hopper.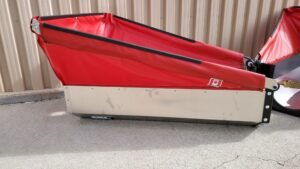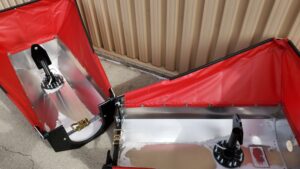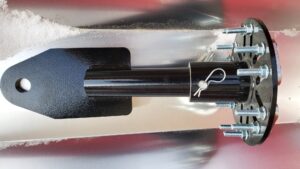 PROUDLY CANADIAN:
Neu-Tech Industries is very proud to be a Canadian company! Inturn we strive to use Quality Canadian and North American parts in our production. Our Aluminum and Canvas are both from mills right here in Canada. The steel we use comes from North American mills and is then processed in Canada.
WELDING:
All Neu-Tech Grain Auger Hoppers are welded by our CWB certified staff.
POWDER COATED FINISH:
The steel components used in Neu-Tech Grain Auger Hoppers are coated with a semi gloss black powder coat finish for longevity.
SPRINGS:
Our Neu-Tech Grain Auger Hoppers all use 3/8″ springs (made in Canada) for long lasting tension.We also use bushings made of UHMW (wear plastic) to help the springs work efficiently.
GASKET:
Neu-Tech Grain Auger Hoppers have a gasket to seal the hopper around the auger tube. This will help keep product in but even more so keep rainwater from running down the tube and into the hopper. Most of all it protects the paint on your auger from scratching.
BUMPER GUARD:
Neu-Tech Grain Auger Hoppers have a strong rubber bumper around the top edge of the unit protecting the canvas from bumps and scrapes.
CLEAN OUT DOOR:
The Neu-Tech Grain Auger Hopper comes with an easy to use Clean Out Door for any product left behind. We use a wing nut so you don't need to go find any tools and the Seal keeps small products like seed and canola from spilling out.
RATCHETS & STRAPS:
The ratchets that we use have a breaking strength of 3300 lbs and are zinc plated to keep them from corroding in harsh environments. Our Polyester Straps are made to last twenty years or more and have a breaking strength of 2500 lbs.
Email us for more information about Neu-Tech Ind. 10″ Grain Hopper
Equipment Brands We Carry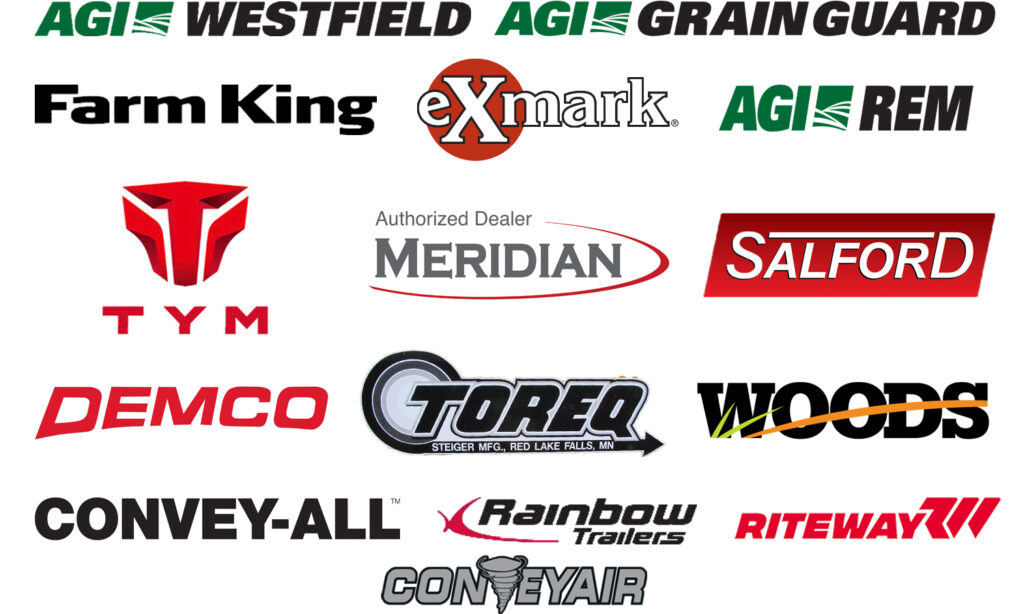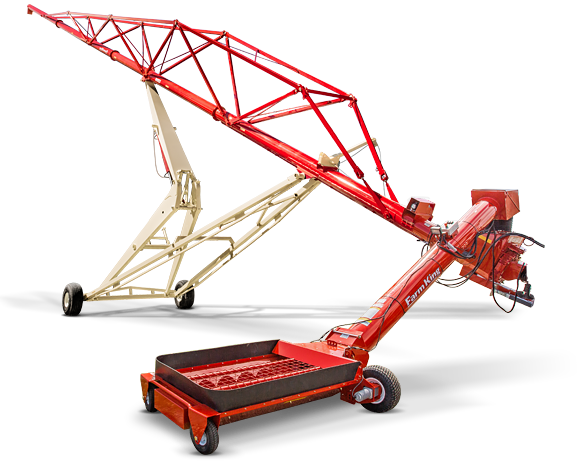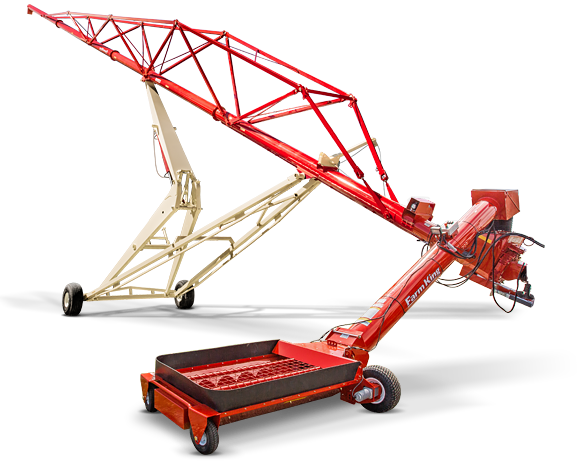 The Red River Valley's
New & Used Ag Equipment Specialists