Farm King 1370TMMR Auger **SOLD**
Call for Details
Overview
Brand: Farm King
Condition: New
Type: Augers
Description
New Farm King 1370TMMR Auger

540 PTO With Reverse Kit
Low Profile Hopper
Scissor Lift
Convenient Side Auger Clean Out 
THE FARM KING BACKSAVER AUGER IS DESIGNED BY THE PEOPLE WHO KNOW AND UNDERSTAND YOUR GRAIN HANDLING NEEDS.
The BackSaver Auger has been Farm King's flagship product for the past 4 decades.  With our unique SCISSOR LIFT undercarriage, operational speed and lift of the auger has never been smoother or easier. The scissor lift design is available on ALL BackSaver augers.
With the Scissor Lift design, farmers are able to get closer to grain bins and are able to lock the auger lift hydraulics when in the desired location by using the safety ball valve lever. By providing steel cables and solid bridging on our BackSaver augers, Farm King has ensured stability and peace-of-mind during operation. The steel bridging of the 13" x 114' auger provides exceptional stability and smooth lift under very windy conditions. Transporting your BackSaver auger made easy with a maximum transport height of 15′.
Models range in lengths of 50' to 114' with your choice of 10", 13" and 16" diameter tubing. The recommended horsepower for peak operation ranges from 40 Hp to 175 Hp depending on auger diameter and length that is required for maximizing performance on your farm or grain handling operation.
Email us for more information about Farm King 1370TMMR Auger **SOLD**
Equipment Brands We Carry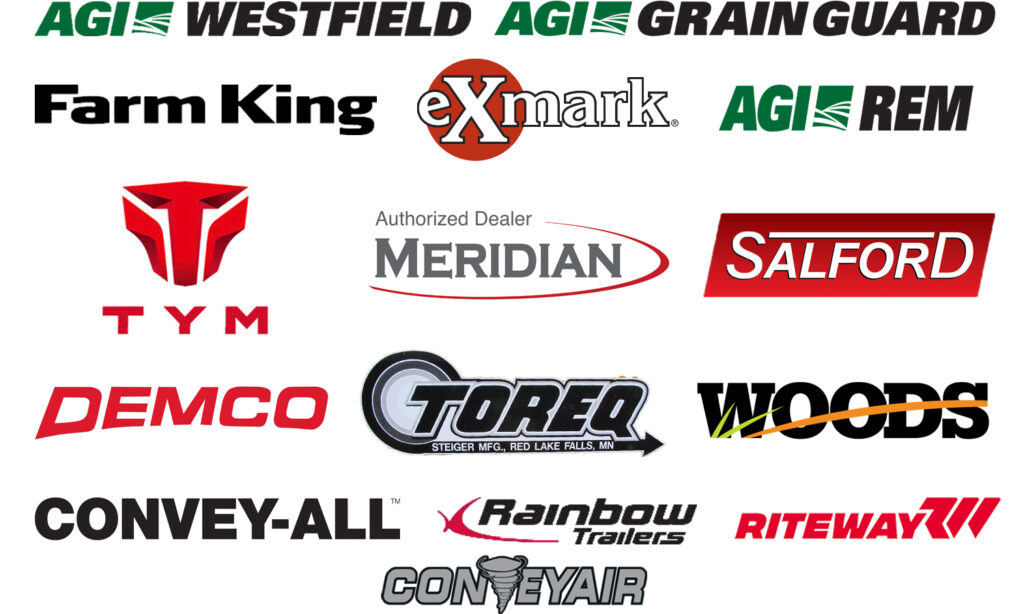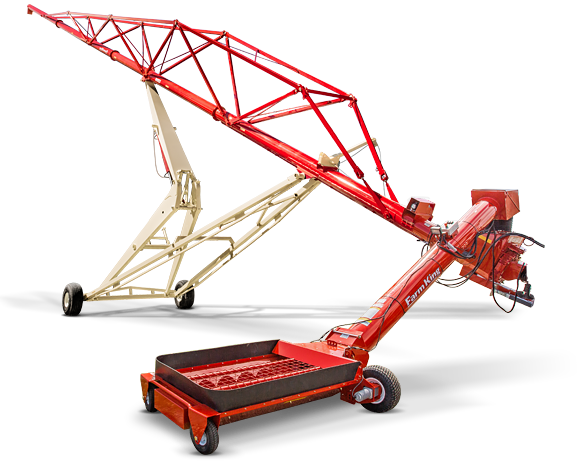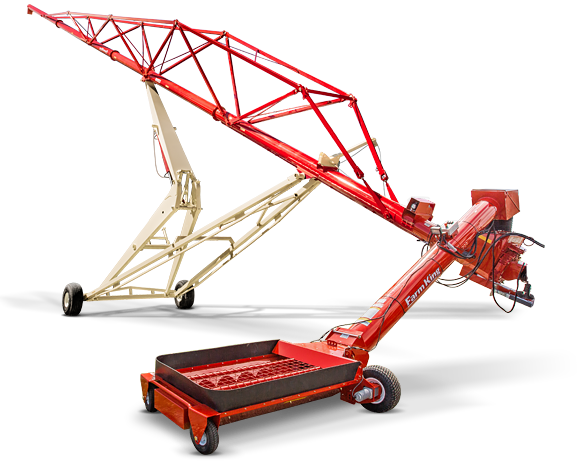 The Red River Valley's
New & Used Ag Equipment Specialists