2022 Westfield MKX160-105 Grain Auger **SOLD**
Call for Details
Overview
Brand: AGI Westfield
Condition: New
Type: Augers
Description
2022 Westfield MKX160-105 Grain Auger

Westfield designed every detail of the MKX 16 for today's demanding large farm and commercial operators. From the engineered top truss, for added strength and stability, to a long list of standard features, the MKX 16 is built to last.

Trussing & Frame

The MKX 16 is ideal for large farm and commercial operations and is designed to
maintain rigid alignment during heavy loads while reaching industry leading capacity.
AGI Westfield's commercial strength steel trussing withstands bowing to maintain
proper tube and flighting alignment, making it easier to line the auger up with the bin
cap opening. The A-frame undercarriage is built to hold the auger in position and works
with wide-standing extendable axles to prevent the auger from swaying or moving
once it has been positioned at the bin and the grain starts flowing.

Speed Reducer-Reverser

Reduces the speed of 1,000 RPM tractors to 540 RPM required for an auger.
The reversing feature allows the flight direction to be reversed for quick and easy
clean-out, saving time when moving from one commodity to the next.

Electric Power Swing & Hopper Lift Arm

For added convenience, the heavy-duty,
high capacity MKX 16 comes with an
electric remote swing hopper. This allows
for hopper positioning without leaving
the cab or readjusting the truck –saving
time with every load. The hopper lift arm
and hopper can be positioned on the left
or right hand side of the auger, offering
the convenience of unloading from either
side.

Call in today to talk to our friendly staff!
1(866) 210-3646
Here at Altona Farm Service we have been serving our community for over 65 years and pride ourselves on knowing every product that comes through the door to help you make the choices that
will help you in for years to come!
Email us for more information about 2022 Westfield MKX160-105 Grain Auger **SOLD**
Equipment Brands We Carry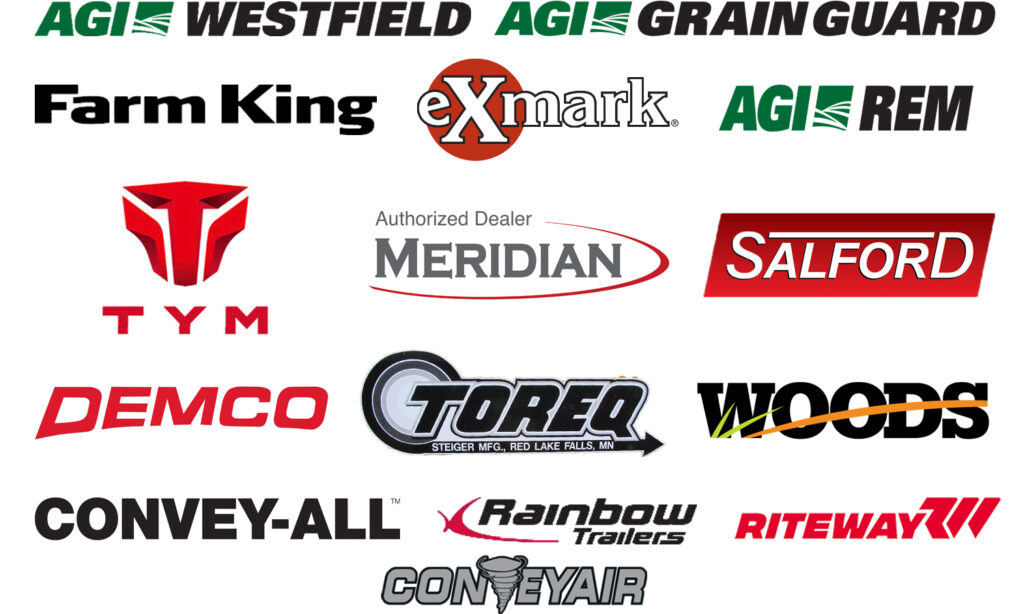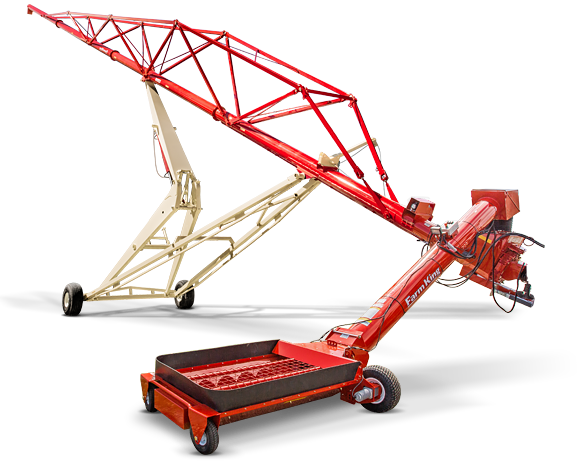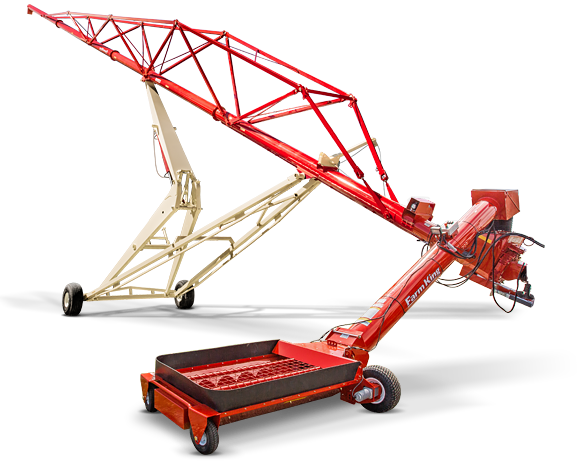 The Red River Valley's
New & Used Ag Equipment Specialists